Yoshinobu is executive advisor at RENOVA.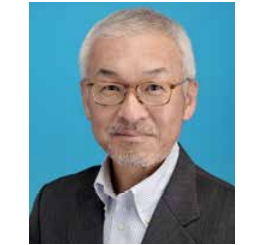 What first drew you to this industry?

In 2004, a major Japanese power company contacted me asking if I have a source of biomass. I did not know anything about it. They said they wanted to co-fire at their coal-fired power plant in Kyoto prefecture, where Kyoto Protocol was discussed — and was in place in 1997 at COP3. This was the beginning of importing wood pellets from British Columbia for the Japanese market.
At almost the same time, another major power company had just purchased Australian woodchips for co-fire at their largest coal-fired power station — while it had stopped due to NGO's approach to the company asking the reason that it had begun importing biomass from Australia.
What is the best thing about your job?

Feeling strongly motivated that I am contributing to the development of...